Once you've completed the Facebook sync from Integrations, ou can start working with your Audiences.
To export contact segments, access the "Export to Facebook" option. You can also select the segment from the contacts section and by clicking "More", and selecting "Export to Facebook".

IMPORTANT NOTE: the target audience must be a "Customer List" since only this type of personalized audience will appear in the list.
Important:
The audience created in the Facebook Business Manager must contain at least one email address, otherwise you won't be able to select it from Connectif

In the process of creating the audience, in the step "Create an Audience From a Customer List", select "Copy and Paste" and insert an email address.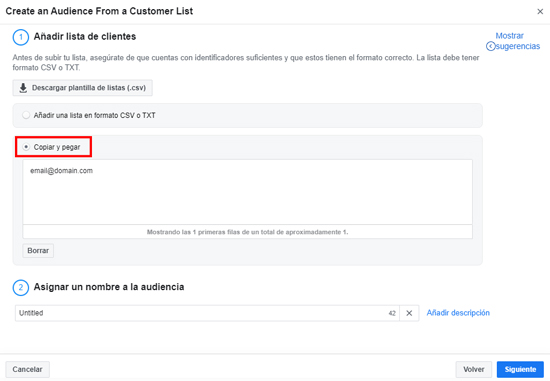 In the next window select the segment you want to export and the target audience.
Click "Next".

A new window will be displayed from which you can access the list of exports (this list can also be accessed from the segments page).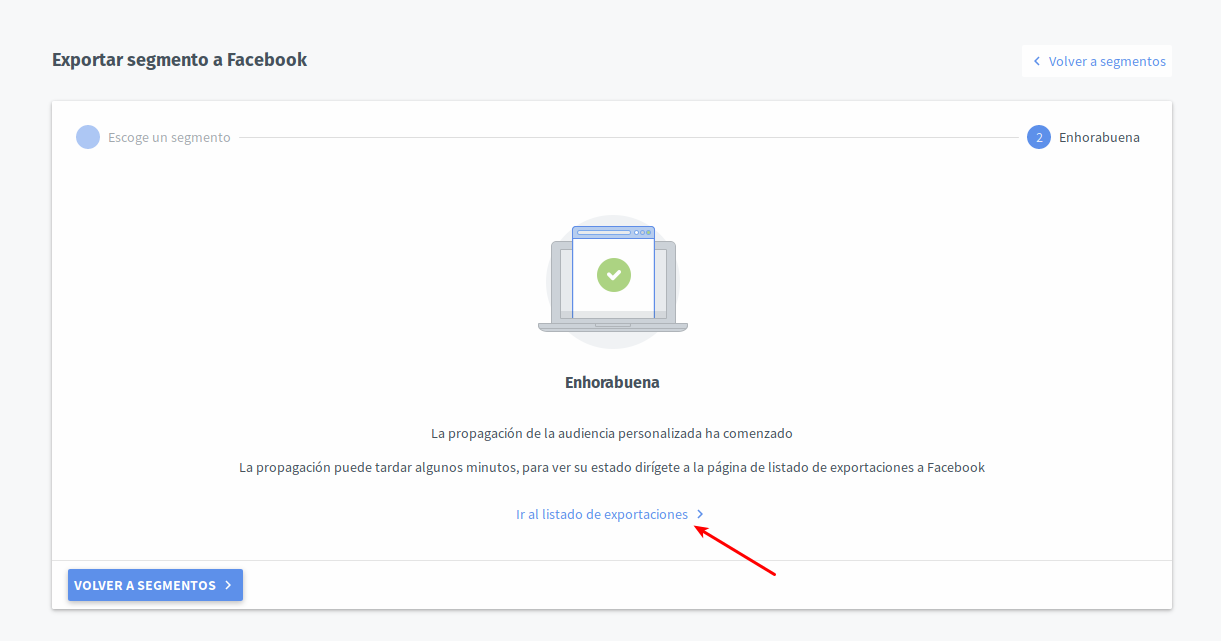 In this window you can view the progress of your exports or cancel them if necessary.

Then your integration will be complete and your audience exported to Facebook, ready for you to start working with.