To set up web push notifications, follow the next steps:
Go to "Integrations > Web" and click the tab "Push Notifications".
In that tab, there is a JavaScript file named service-worker.js. Download it and put it in your server. That way, it will have access to your site's domain.
Example: if your site is https://mystore.com you could use the file at https://mystore.com/service-worker.js
Once it's done, you have to copy the public URL in the appropriate place of the page, as shown in the next picture. That way, Connectif can locate the file.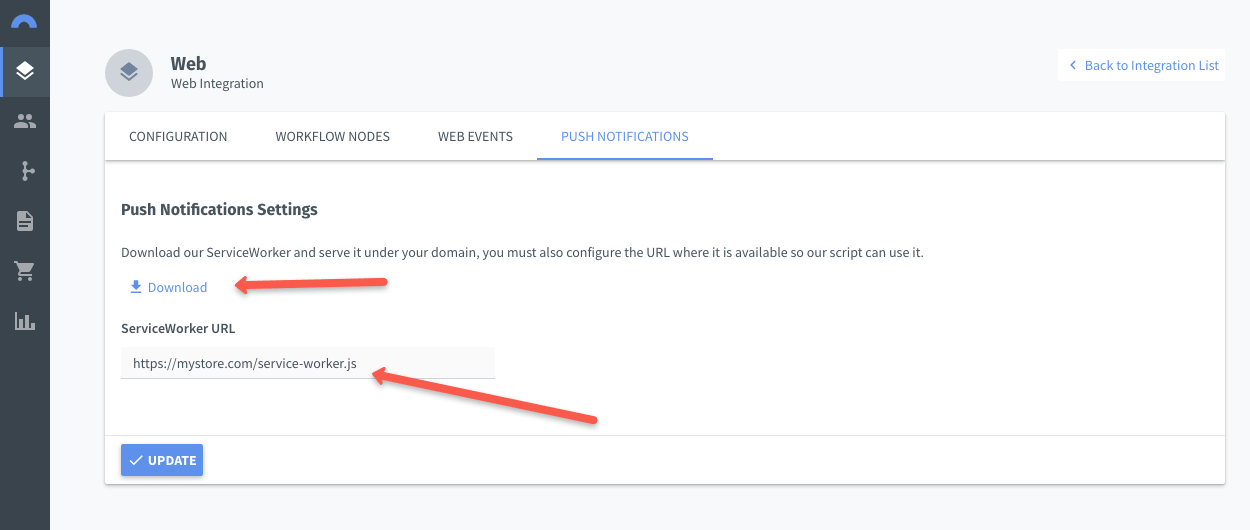 Reminder
It's essential to keep in mind that the web push notifications will only work if the domain of the site is HTTPS.
Web Push Support
Connectif supports the browsers that give support to the PUSH API: https://caniuse.com/#search=push
The following are the most used browsers on the market, just to name a few:
Chrome
Firefox
Edge (Chromium)