A contact is defined as any person who interacts with your site. These people will come to Connectif through the integrations that your website is using.
As soon as your contacts have access to your site, even if they don't give any information, they will be assign with a unique identifier known as "tracker".
If a contact enters your site and signs up with their email address, that address will be associated with their tracker. If that same contact enters the site from another browser or device and doesn't sign up, they will get a new tracker. As soon as he identifies via log in, all the activities that they have done, will be associated to the email address.
Contacts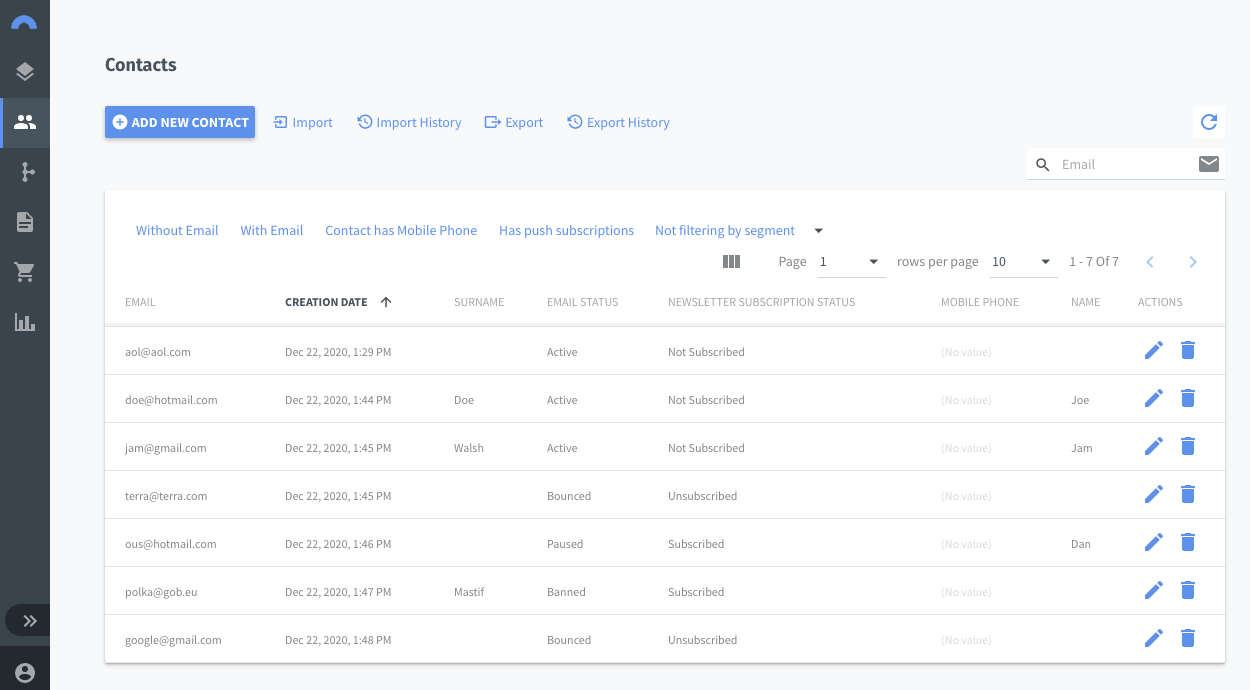 This section allows us to see a list of all the registered contacts through Connectif. There are a few filters that we can set up, according email subscriptions or status, whether the contacts have a phone registered or if they allow push notifications. We can also delete contacts manually, as there is an icon for that, as well as consult specific information via de "details" icon.
Contact File
In the contact file, we can check the details of every contact and their activities within the website.
Profile
In "Profile", we can check all the contact fields, no matter if they are system fields or personalized fields. We can also check information regarding status of email or SMS subscription, activities on the site, points gained or segments that the contact is part of.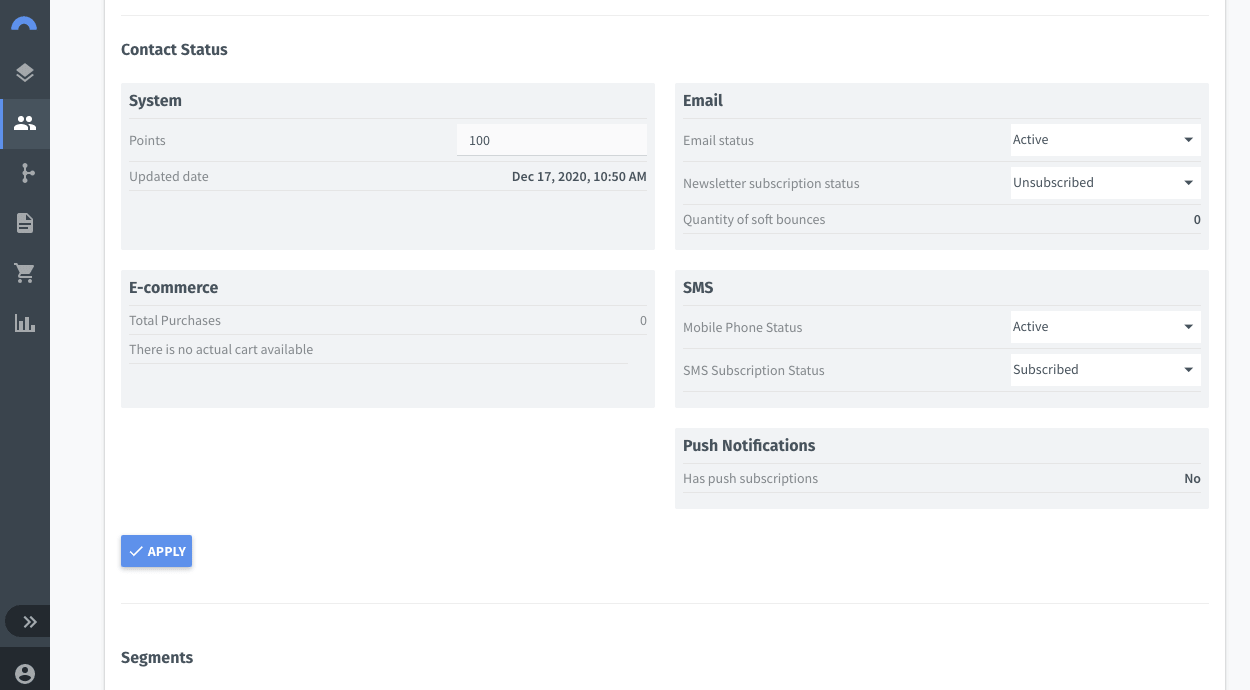 Activity
You can check all the activities that the contact is doing in the site in real time. You can see if they visit a particular page, if they have sent any forms, or if they have abandoned carts, among other things.
We can even filter by type of activity if it is necessary. For example, we can filter by "purchase", to see if they contact has any information regarding that purchase.