Two new workflows are now available in Connectif! Why not give them a go today?
A/B/X test/reactivation recommended products
Identify the products which are most effective at reactivating customers who have gone 60 - 90 days without making a purchase.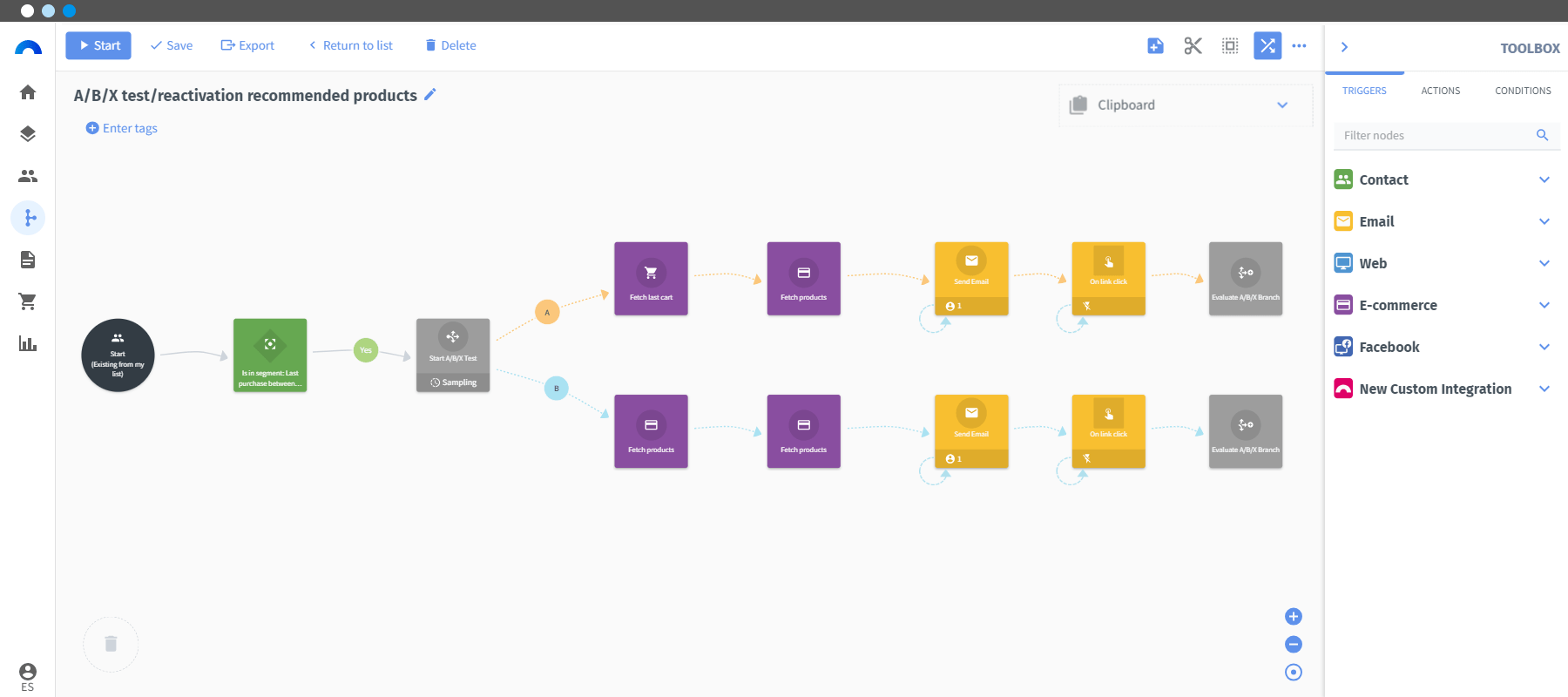 First Purchase Anniversary
Use a discount coupon to reactivate your contacts who made their first and only purchase exactly one year ago.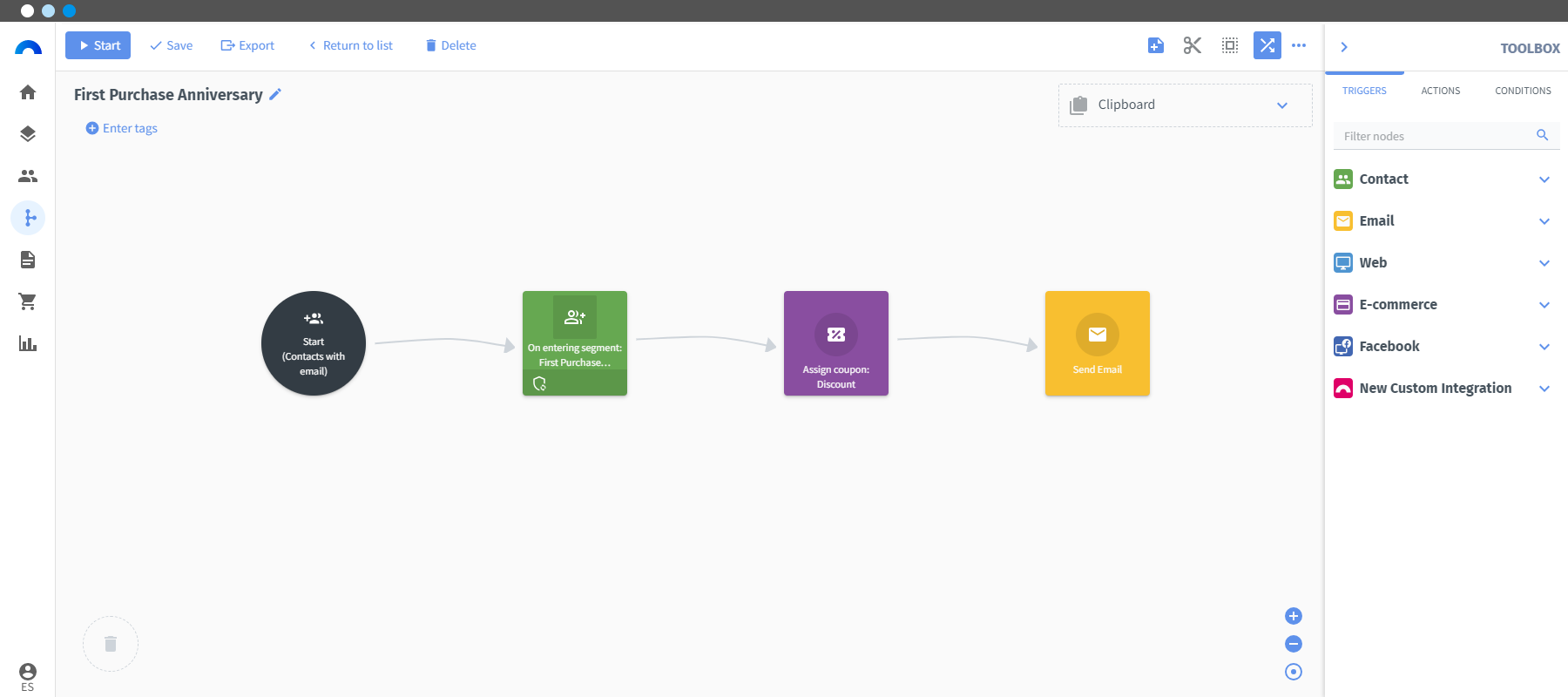 Where to find the workflows?
You can use any of our workflow templates by entering your Connectif account, going to the Workflows section, clicking on "Create new workflow" and selecting any that appear.