Introduction
In this article, we'll explain the necessary steps to create a template for future use in any form you'll like. That's to prevent the creation of multiple forms for similar purposes.
The new Connectif forms will always be created via "Web Content".
Create form
The first step is creating our own form. For that, we'll need to add the needed components from the section "Form". The only one that is mandatory for a form to work is "Submit".
Create custom template
Once our form is created, the next step is to click the "Create template" button in the section "Custom templates":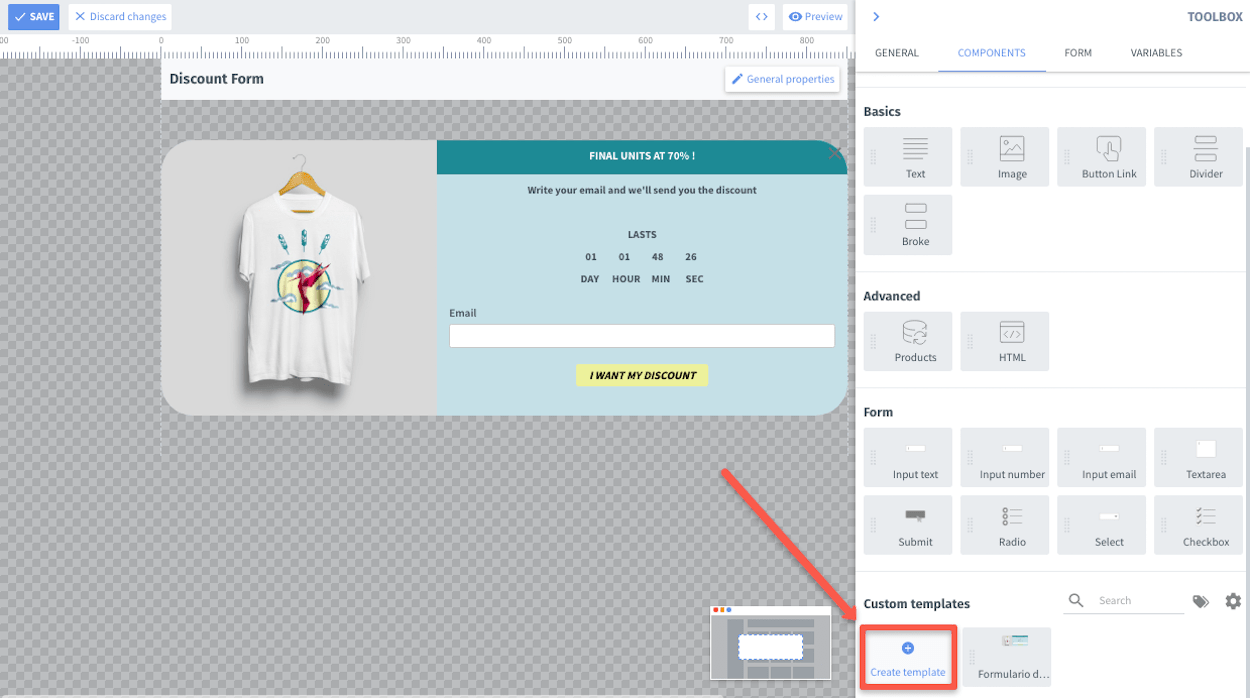 After that, select the form as in the image and click "Create template":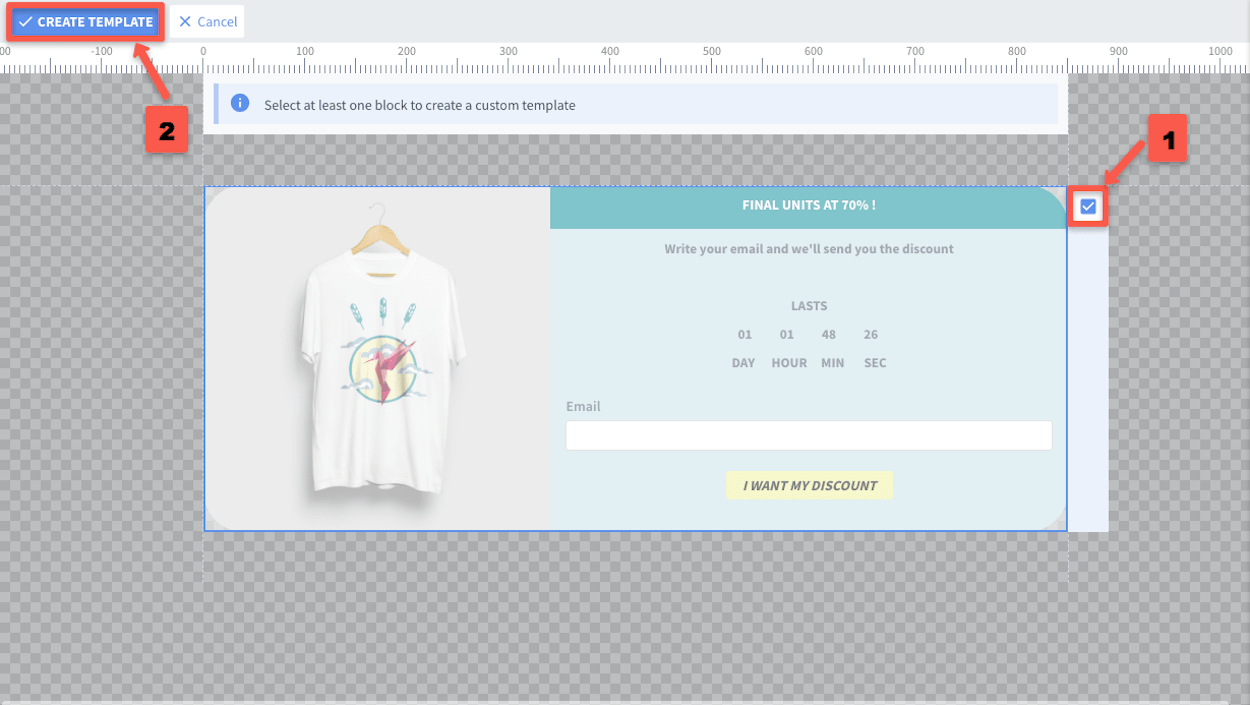 Finally, we indicate a name for the form and click the "Save" button: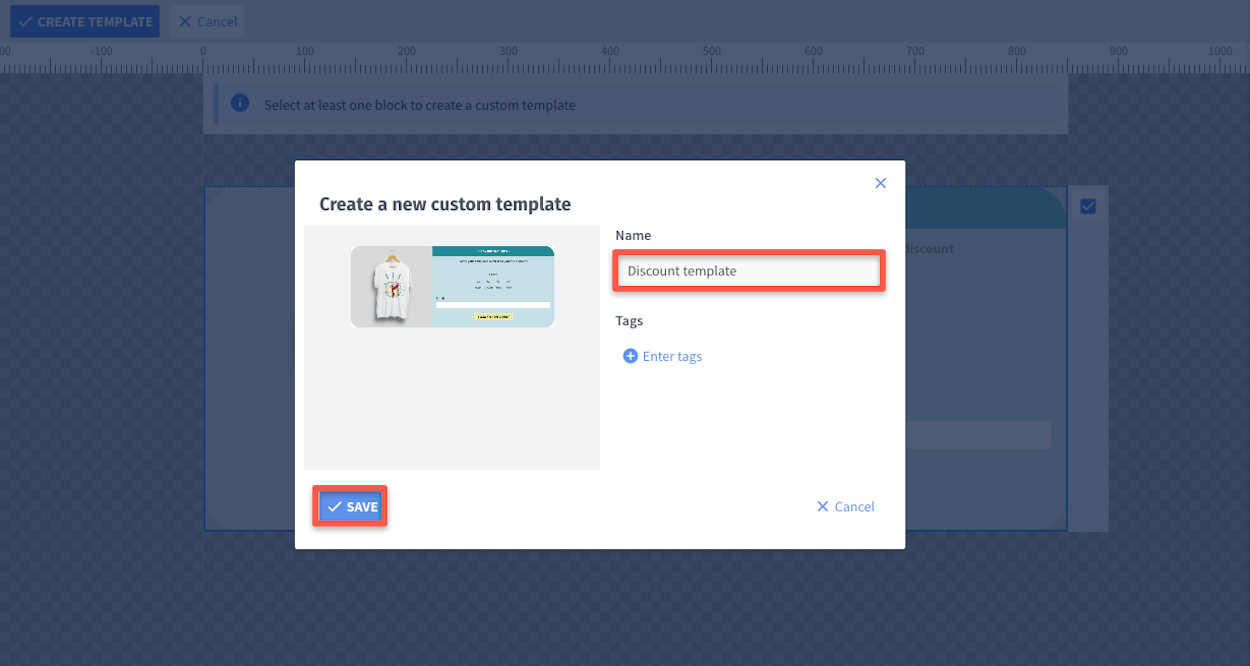 When that process is done, the form will be available for future use as a template for upcoming web contents.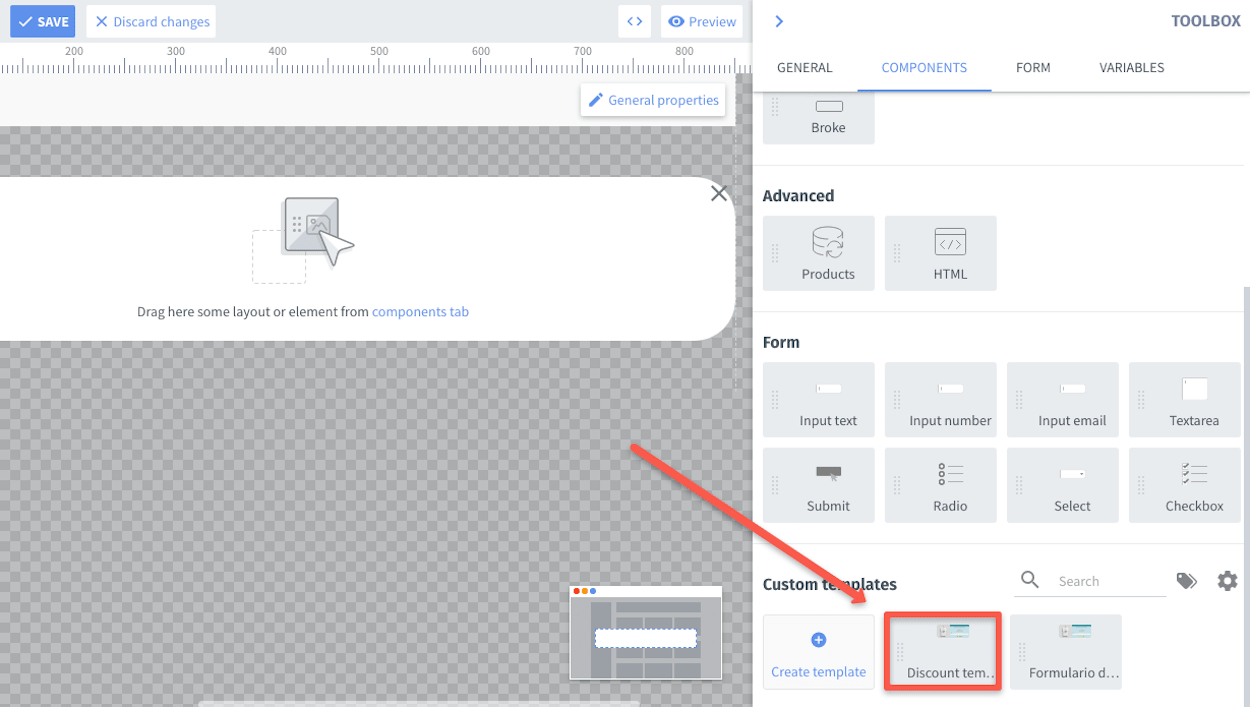 From now on, you can use your new template by dragging or double-clicking the newly created custom template.