Identifies contacts belonging to the group of customers who have subscribed to newsletter-type emails.
In this article you'll learn how to segment newsletter subscribers.
Segmentation
In this segment we will group contacts who have subscribed to the newsletter.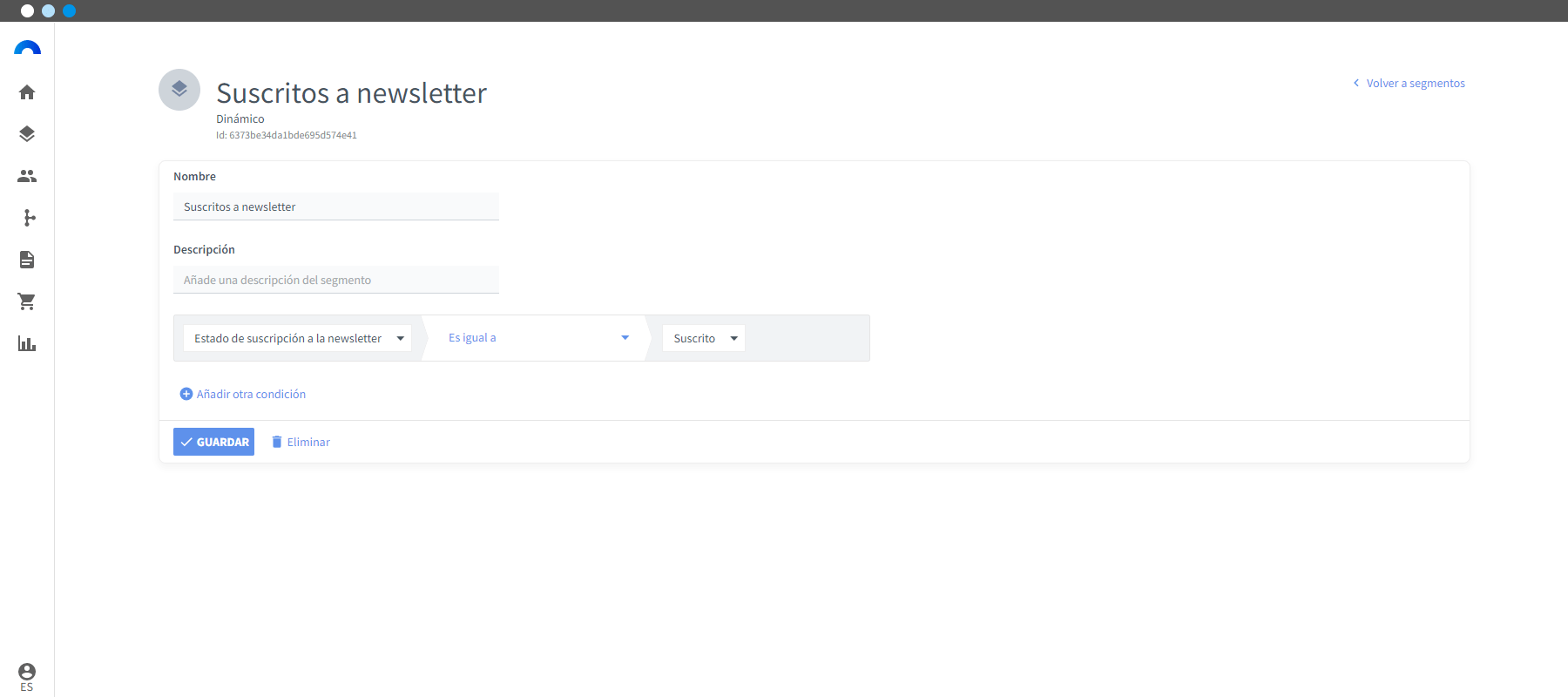 Configuring a dynamic segment
STEP 1. Contacts included
FILTER 1. Contacts subscribed to the newsletter
1. Click on the drop-down and when it opens select "Newsletter subscription status".
2. In the second dropdown, choose "Is equal to" and indicate "Subscribed" in the next dropdown that appears.
3. Click "Save".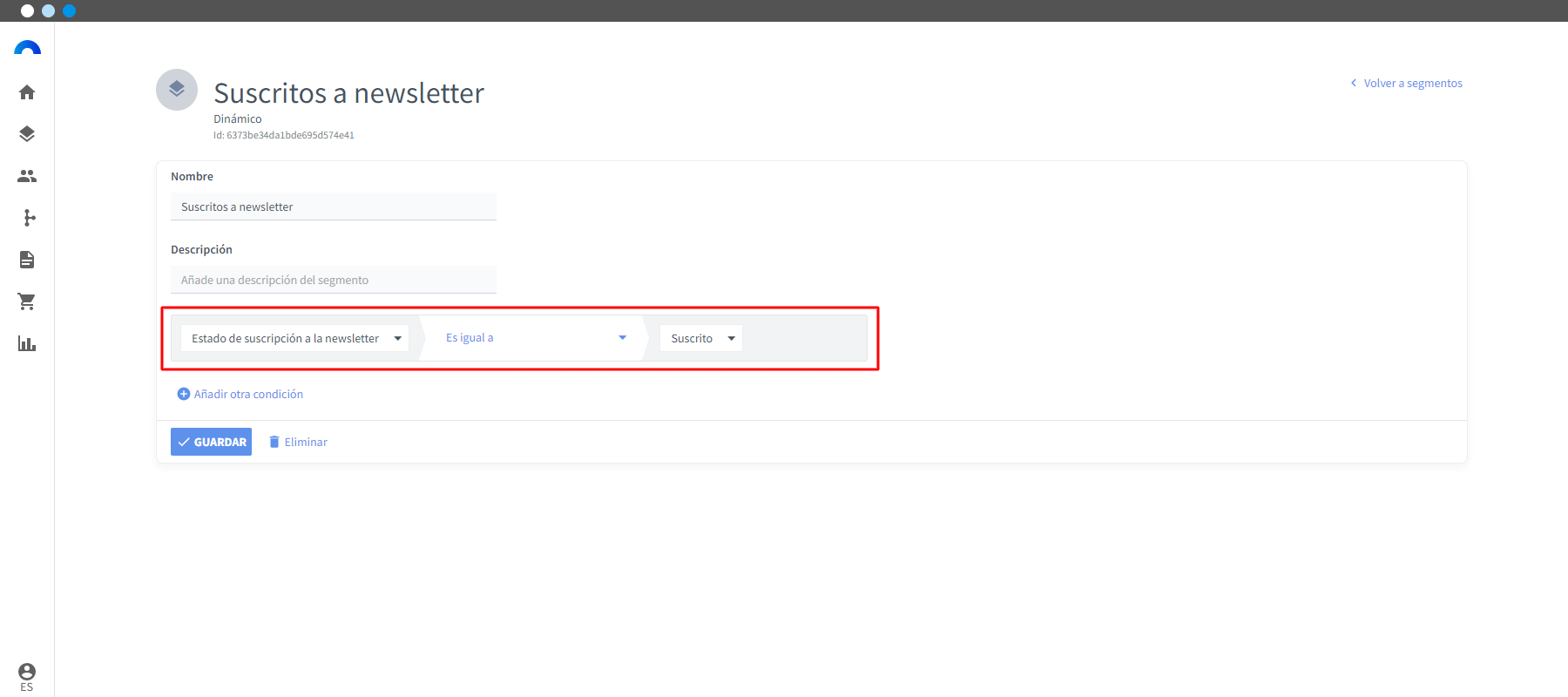 ---
Keep learning!
To make the most of your Connectif account, we recommend reading these articles next: