Identifies contacts belonging to the group of customers who have subscribed to SMS mailings.
In this article you'll learn how to segment SMS subscribers.
Segmentation
In this segment we will group contacts who have subscribed to SMS.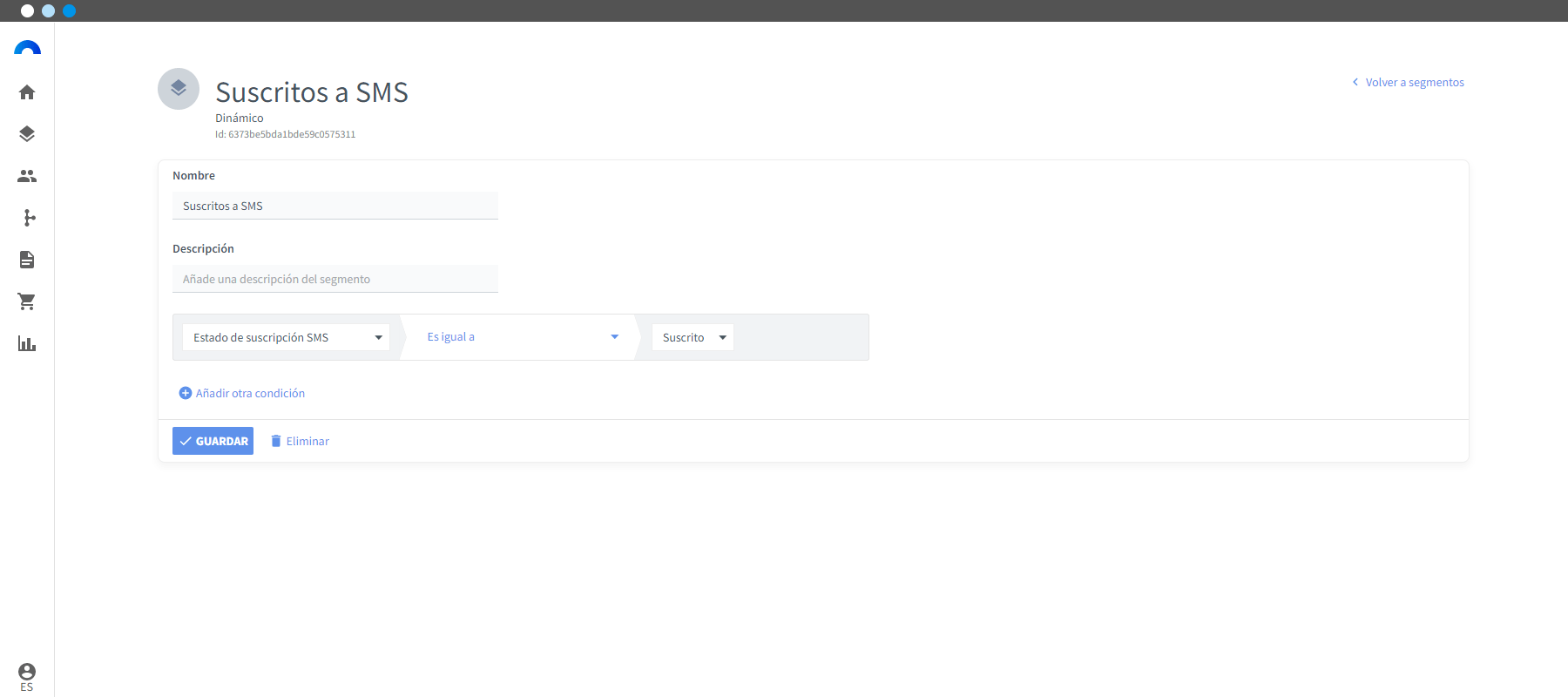 Configuring a dynamic segment
STEP 1. Contacts included
FILTER 1. Contacts subscribed to SMS
1. Click on the drop-down and when it opens select "SMS subscription status".
2. In the second dropdown, choose "Is equal to" and indicate "Subscribed" in the next dropdown that appears.
3. Click "Save".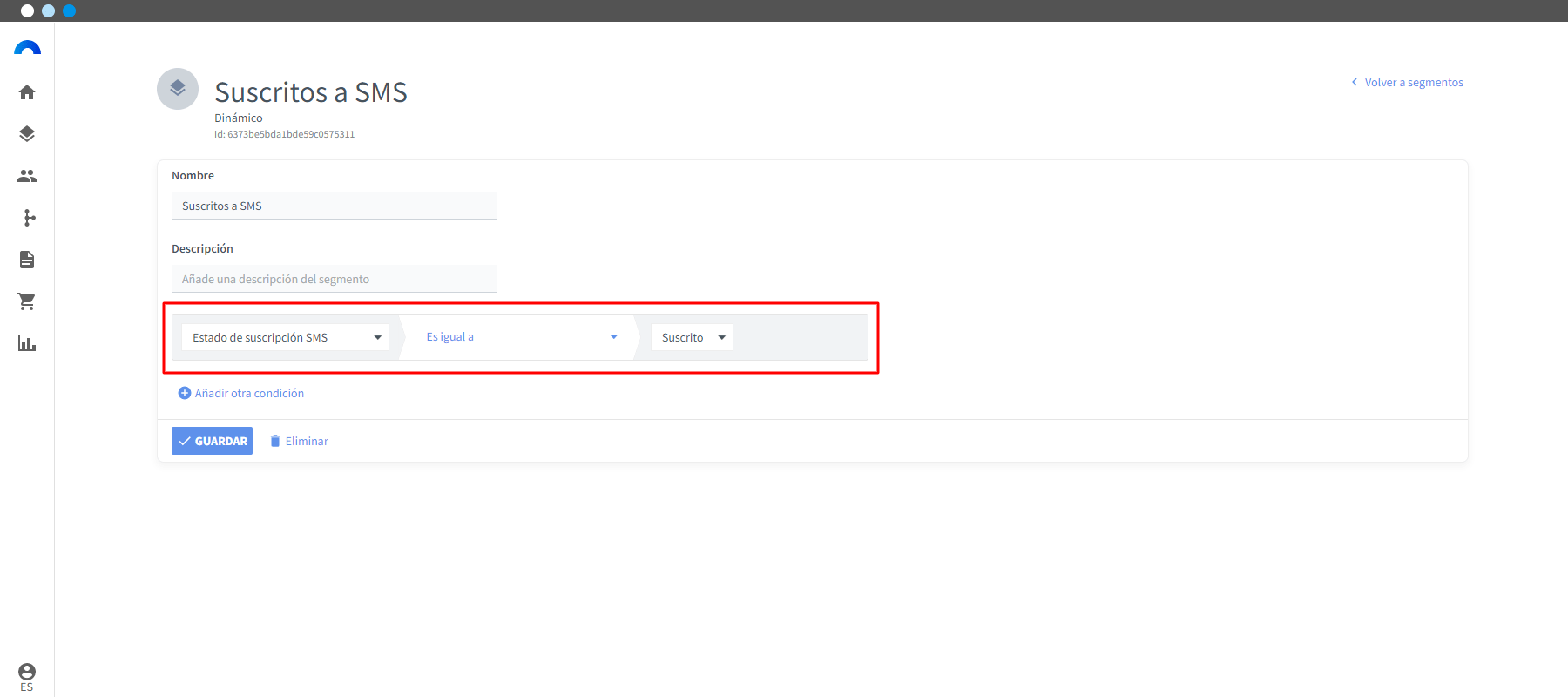 ---
Keep learning!
To make the most of your Connectif account, we recommend reading these articles next: