Two new workflows are now available in Connectif! Why not give them a go today?
Recommendations on the home page
Improve the online shopping experience for your customers by showing a carousel with 4 product recommendations on the home page.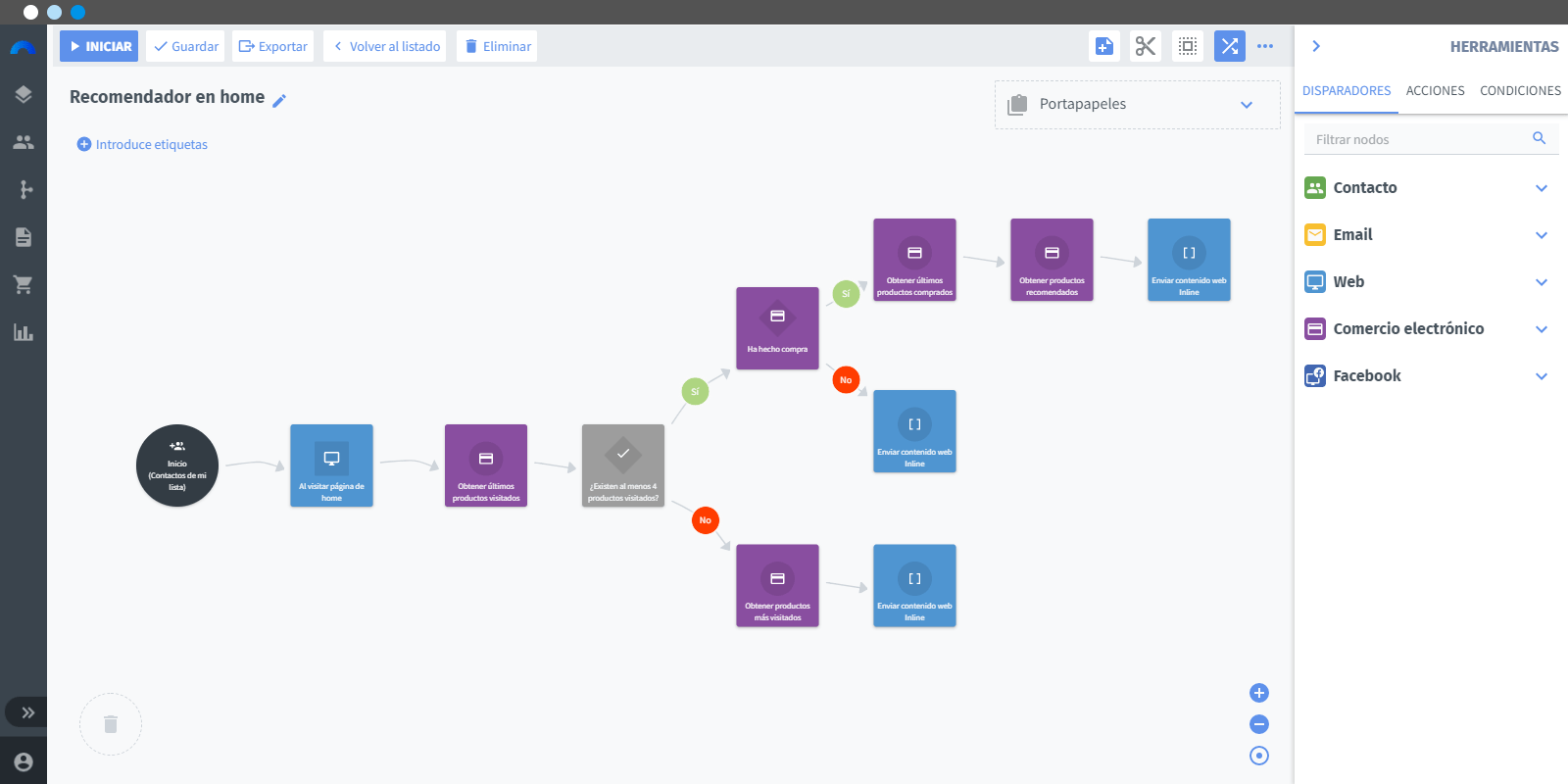 Recommendations on the product page
Personalize the user experience by implementing a carousel of related products when a user visits a product display page on your website.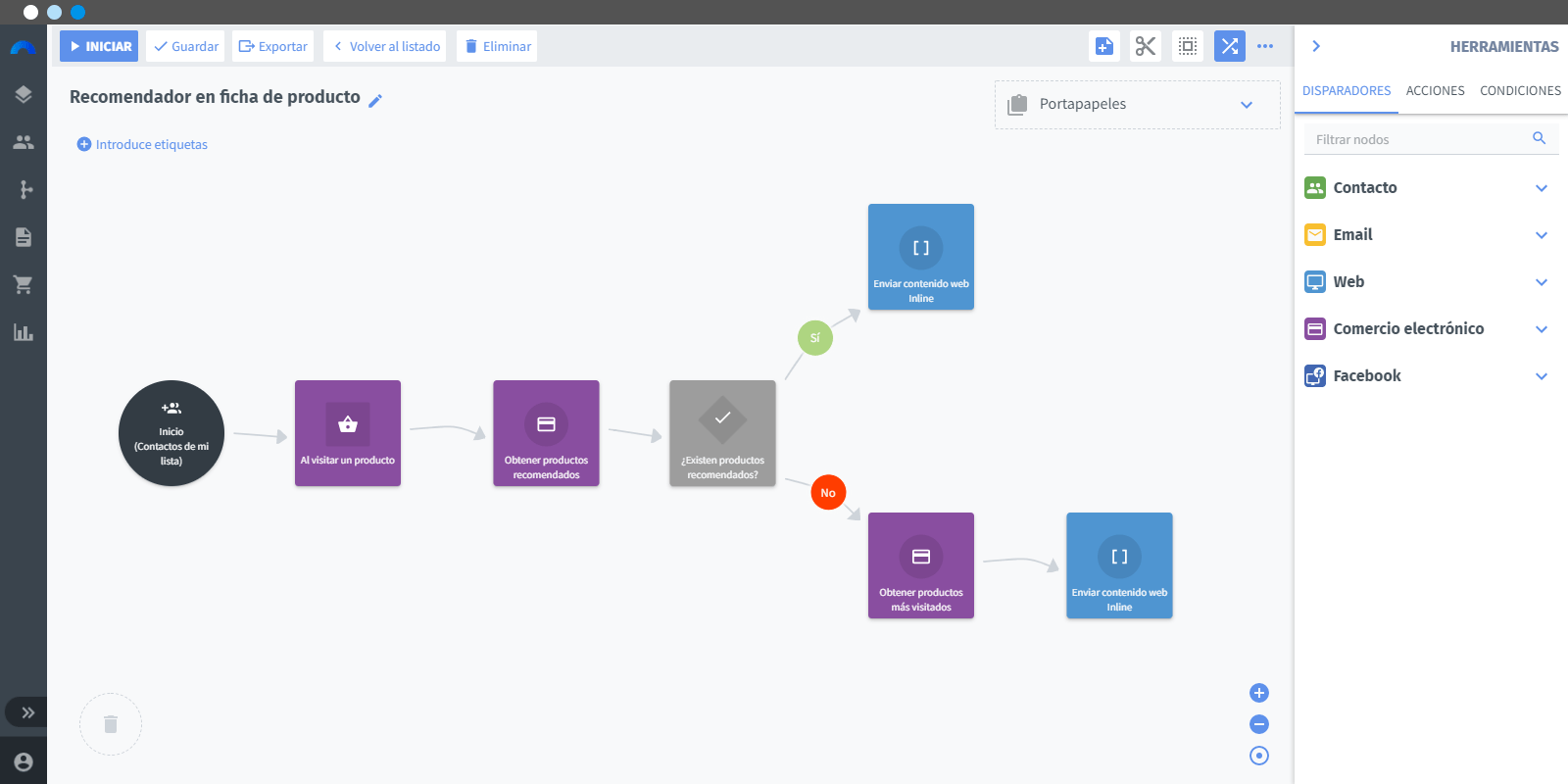 Where to find the workflows?
You can use any of our workflow templates by entering your Connectif account, going to the "Workflows" section, clicking on "Create new workflow" and selecting any that appear.